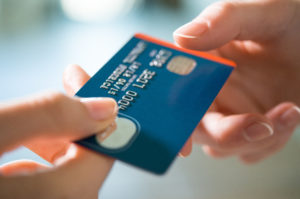 While every business owner wants to offer the very best goods and services, this often means striking a balance between internal investments and public-facing improvements. The motorist passing by sees the flashy billboard or modernized storefront, which could certainly encourage them to visit. The shopper who is already inside the store interacts with the upgraded infrastructure such as a point-of-sale (POS) systems or wireless credit card terminals. With these latter solutions on hand, companies that have taken the time to invest in important equipment are more likely going to boost their foot traffic and sales. United Card Solutions knows this scenario well and through its payment processing services and inventory with the most current Point of Sale Processing Products currently on the market today – which in turn helps boost consumer confidence.
Recent studies show that the U.S. consumer by and large prefers to use debit and credit cards over physical cash. This trend holds true for just about every industry and as a result, companies need to have the latest hardware and software on hand to handle these payments. United Card Solutions has designed a way for both small businesses and larger enterprises to quickly accept and safely process vendor and customer payments. What's more, the various devices from this company are all payment card industry (PCI) compliant so security is never an issue. Should questions about cardholder data and security breaches be brought up, it's nice to know that United Card Solutions has developed ways to ensure privacy while delivering prompt processing regardless of whether it's Visa, Discover or MasterCard.
Plenty of business owners at this point will want to know how they can start taking advantage of these benefits. After a fast approval process and working with a dedicated account manager from United Card Solutions, clients will be able to pick from the POS systems, wireless and hard-wired credit card terminals and debit pin pads that do the heavy lifting as part of card-processing payments. Wireless credit card terminals specifically are growing in popularity, as they give users the chance to accept payments from anywhere. On top of these devices, United Card Solutions is known for monitoring industry norms and evolving technology so its offerings are as up-to-date as possible. This means owners and operators of bars, restaurants, beauty supply stores and auto repair shops can focus on fine-tuning their services and not having to concern themselves with all the ways that consumer preference always seems to suddenly shift.